Stage Lighting
View Moving LED Batten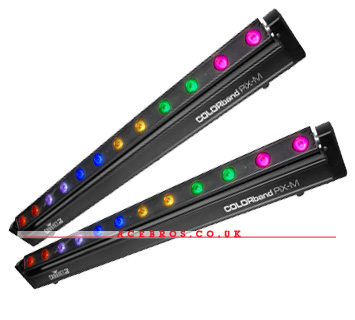 Save 20%
£48.00
per day
Moving LED Batten
180 Deg Moving Batten LED Light
12 Tri Colour LED's RGB
Each LED is individually controllable for pixel-mapping
Auto Mode, Sound to Light or Control with DMX
Dry Hire or Full Service Hire
View LED Stage Light - 60W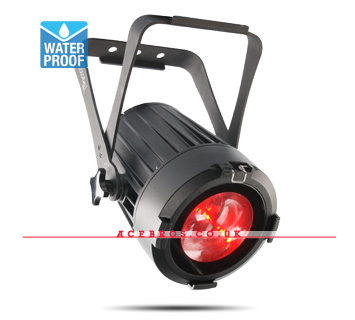 £36.00
per day
LED Stage Light - 60W
Single LED Stage Light
Suitable for Outdoors - IP Rated
Full Blended Colour Mixing
Static Mode or Full Control with DMX
Dry Hire or Full Service Hire
View Custom Quotation Request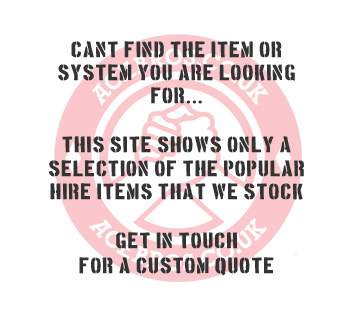 Save 10%
£SAVE
per day
Custom Quotation Request
Request a Custom Stage Lighting Package
10% Off – New Customer Same Day Booking
We Are Stage Lighting Specialists
We Cater for all Event Types
Dry Hire or Full Service Hire
ACE BROS welcome you to our warehouse store facility in Hanger Lane. Demo area and sales facilities on site. We stock our favourite and trusted brands and offer competitive pricing and ACE service.
Feel free to visit during opening hours to check out products, discuss bespoke packages for hire or permanent install.
Stage lighting is a craft of lighting
For the production of live music, theatre, dance, opera and other performance arts we enhance the mood with stage lights.
Stage lighting instruments known as lanterns or luminaires include floods, PAR lights, spotlights, fresnels, followspots and beam projectors.
In addition to basic lighting, modern stage lighting can also include intelligent lights as well as special effects, such as lasers and fog machines.
Choosing the correct lighting positions and the right mix of colours is the easiest way to achieve the right mood for each component of the story.
ACE Rental, ACE Quality, ACE Prices, ACE Guarantee!
All our Stage Lights and Event Hire Equipment undergoes routine checks and testing to ensure optimum performance all the time, every time.
When you hire lighting from ACE Bros, you can do so with confidence in the knowledge that before any rental equipment leaves our warehouse it has been fully prepared.
Dry Hire or Full Service Hire
If you need the full service we offer London equipment hire delivery and collection, as well as installation, de-rig and technical operation. We have highly skilled AV technicians, DJ's, Lighting Designers and Sound Engineers.
Our event production team are on hand to guide you through every technical aspect of the hire equipment and how best to implement it for you event.
Can't find the stage light you are looking for or not sure which product?
As your brothers in event lighting we are here to help, so get in touch below with your stage lighting requirements and we will provide a quotation to suit.
"We chose ACE Bros for our alumni event because they offered such a competitive price. All correspondence was replied to quickly and efficiently. On the night of the event all members of the team were friendly and helpful. The stage and sound were fantastic, just what we needed. I wouldn't hesitate to recommend ACE Bros and we will definitely use them again for future events."

Sarah J
2017
"I've used ACE Bros a number of times over the past few years for equipment hire for varying sized gigs, and every time they've been fantastic. Prices are incredibly competitive, and the service is personal and prompt, every time. Gear is always in mint condition, and they've always been happy to go the extra the mile in terms of support, and making sure everything's fine. Would whole-heartedly recommend!"

Dave P
2017
"Brilliant service – delivered and picked up equipment on time and the PA system was great value. Hired for a charity outdoor sports event. Good price, great kit. Thoroughly recommend."

Matt S
2017
"I contacted ACE Bros kind of last minute needing a complicated outdoor set up due to the diversity in acts, and didn't know much about sound. They made my life so easy and really added to the event! Great team to work with, they we're great at getting back to me when I had questions, friendly and knew their stuff. Would recommend them to anyone!!"

Kate M
2017
"As a start up venue we were totally amazed at how knowledgeable and helpful ACE Bros were. Loads of advice, good prices and top quality equipment, don't bother going anywhere else!"

Reverb Gigs
2016
"ACE Bros are always a pleasure to work with. They provide for every occasion and can't do enough to help make your event run smoothly. No matter your budget, they provide a very professional service and are always happy to help. Highly recommended."

Charlotte B
2015
"ACE Bros provide reliable high fidelity equipment at the most competitive prices out there, along with a very helpful & knowledgeable team willing to go that extra mile you can rest assured they are able to take care of all your audio & lighting needs. Highly recommended!"

Robert A
2015
"ACE Bros have provided sound support on numerous occasions for Ealing Club CIC activities as well as The West Ealing SoundBite Festival. Our end users both musicians, fans and sound engineers has always been delighted with the end result of equipment provided by this locally based company. Staff are always keen to gauge feedback on all aspects of their service to ensure continual improvement of the ACE Bros brand."

Alistair A
2015